Menu
Folly Beach Library
1 p.m. - 5 p.m.
Mt. Pleasant Library
Closed
Dorchester Road Library
9 a.m. - 5 p.m.
Baxter-Patrick James Island
9 a.m. - 5 p.m.
(Temporary) Cooper River Memorial Library
9 a.m. - 5 p.m.
Bees Ferry West Ashley Library
9 a.m. - 5 p.m.
Edisto Library
9 a.m. - 3 p.m.
West Ashley Library
9 a.m. - 5 p.m.
Wando Mount Pleasant
9 a.m. - 5 p.m.
St. Paul's/Hollywood Library
9 a.m. - 5 p.m.
McClellanville Library
9 a.m. - 1 p.m.
John L. Dart Library
9 a.m. - 5 p.m.
Main Library
9 a.m. - 5 p.m.
Village Library
9 a.m. - 5 p.m. (Curbside)
Edgar Allan Poe/Sullivan's Island Library
9 a.m. - 1 p.m.
31 Years: Overdue books returned to CCPL just a little bit late
Item request has been placed!
×
Item request cannot be made.
×
Processing Request
CHARLESTON, S.C. - Sometimes you can't help it and you have to turn in a book a little bit late. Sometimes a little late turns into really late. And sometimes, really late becomes 31 years. 
That's how long these two books were overdue before they were returned by a patron at the West Ashley Library earlier this month. 
The first book, a classic Encyclopedia Brown book written by Donald Sobol for kids between 7 and 11 years old, is about 100 pages. If the patron read 10 pages a night for the 31 years this book was checked out, he could have read it more than 1,100 times! 
The second book, "Mr. Little" by Robert Newton Peck, is the story of two classmates who pull pranks on their new teacher in a small town. That's certainly a book any young boy would want to keep in his room for each new school year. 
Both of the books were due in October of 1989.
Some reading this might think the fine for such a late return would be astronomical, but this is not an episode of Seinfeld and a library cop named Bookman did not visit the patron for the outstanding $565 (or a nickel a day for 31 years).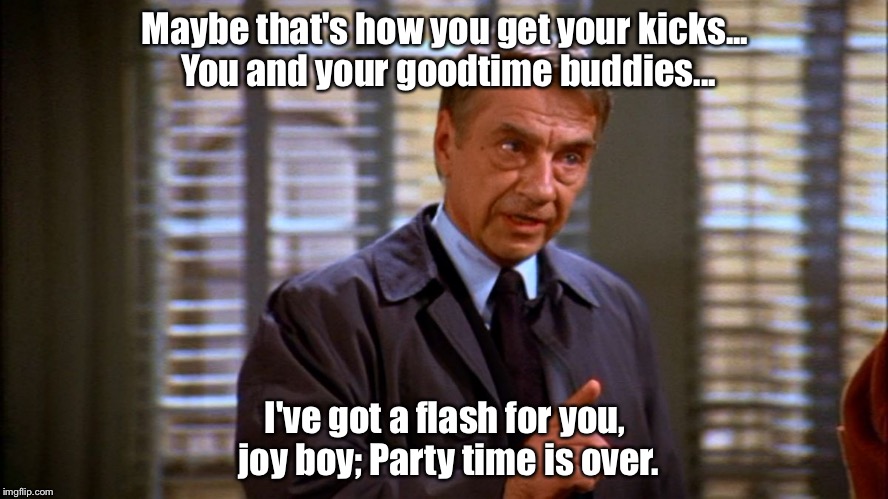 Instead, it's Amnesty For All time at CCPL! During June and July, patrons with overdue items and fines attached to their accounts (even items overdue by 31 years!) can return them and have all of their fees and fines waived. And if you can't make it to a branch, you can also fill out a form on our website and have a librarian call you. It's all right here.
But remember: Amnesty For All is a limited time deal. Wipe out your fines before July 31 and join us as we go fine free into the future. 
Now, neither of the overdue titles returned are still available in the CCPL catalog, but we do have a selection of Encyclopedia Brown books available for checkout.